CHAMPION FOR USM IN NTCBC 2019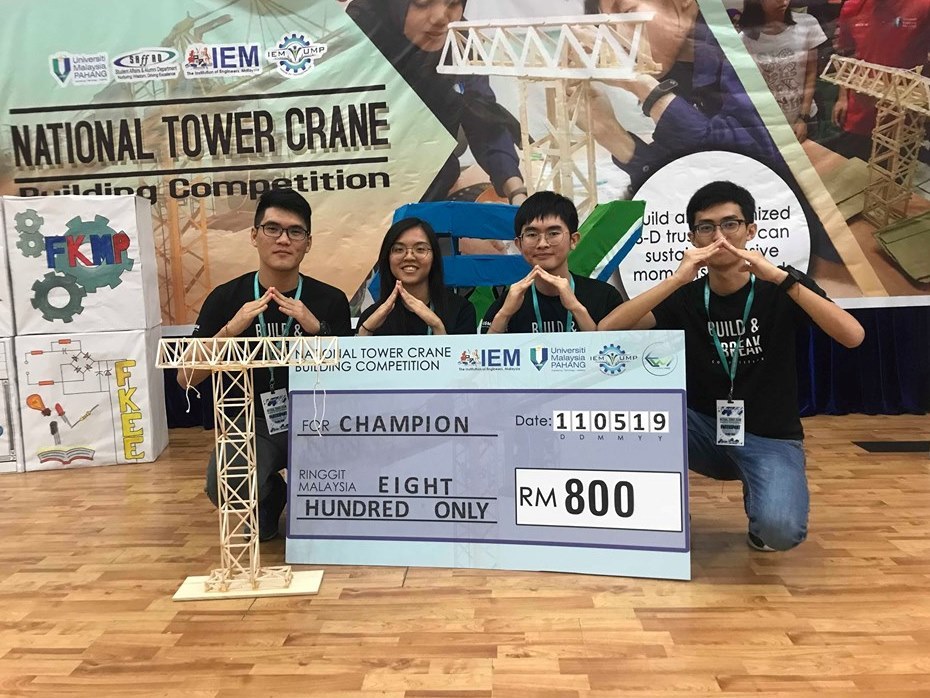 A team from IEM-USM Student Section has made the university proud in the 2nd National Tower Crane Building Competition (NTCBC) held in Universiti Malaysia Pahang (UMP) on 11 May 2019. The team emerged the champion of the competition and walked away with RM800 in cash.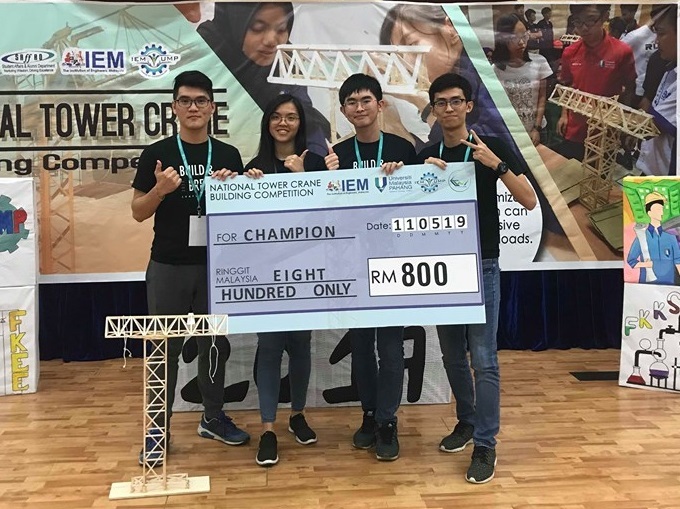 The winning team consisted of four second year students from the School of Civil Engineering. They are Chan Ying Wei, Khor Yong Yee, Low Phak Ho and Toh Wei Jian. The competition was organized by IEM-UMP Student Section in collaboration with Students' Representative Council UMP (MPPUMP).
This competition has been held to increase students' awareness of real-world engineering issues related to spatial constrains, fabrication processes, project management and effective teamwork. By participating in this competition, students can enhance their creativity in applying theoretical knowledge into completing practical tasks.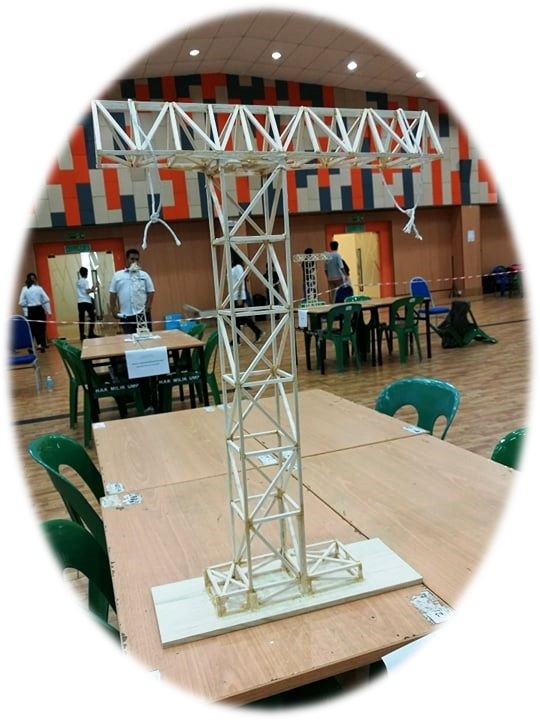 Congratulations to the team for their success.