REDAC MOVING TO A NEW BUILDING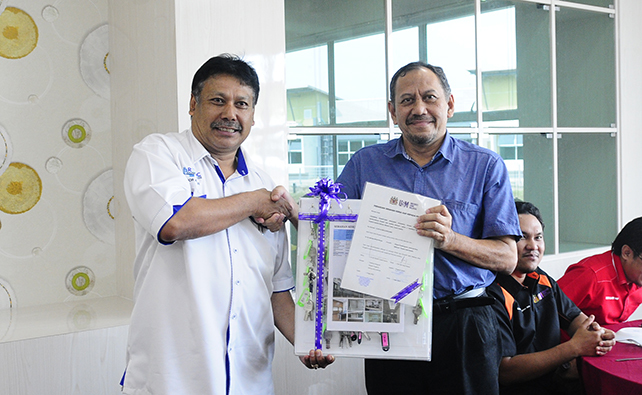 NIBONG TEBAL, 4 August 2016 – River Engineering and Urban Research Center (REDAC) will be moving to the new building located at the Integrated Research Space (RPS), Engineering Campus, University Sains Malaysia (USM) soon.
The upgrading project of the Common Space Building to the River Engineering and Urban Drainage Research Center (REDAC) was completed on the 4th of July 2016 at a cost of RM1.146 million.
A simple ceremony of handing the keys to symbolize the acceptance of the building is enhanced by the Deputy Director, Development Department, Engineering Campus, Hj. Hamdan Mohd Hassan to the Director, REDAC, Professor Dr. Nor Azazi Zakaria here yesterday.
According to Hamdan, the project was in the end completed despite some initial difficulties.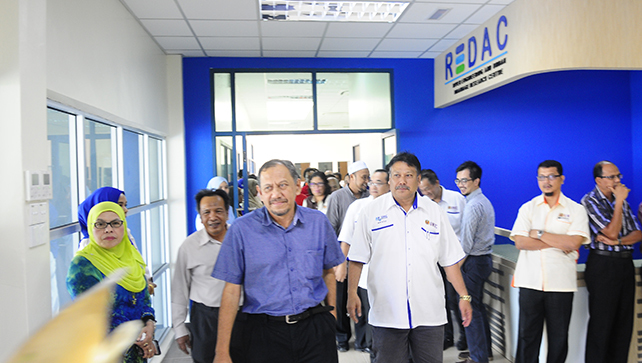 "I would like to say thank you to the project team consisting of the Development Department, Communication and Technology Center(PPKT) contractors, REDAC and all those who had cooperated in successfully completing this project", commented Hamdan in his short speech.
In the same ceremony, Nor Azazi said, he is very grateful and thanked the university's management that had agreed to grant the building to REDAC.
"After 15 years being established, we finally have a suitable building to continue with the research and excellence in the field of river and drainage", he said.
Nor Azazi said, the building which was originally a common room space has now become a perfect place for them to carry out their research work and they expect to fully move after the IT network is fully completed.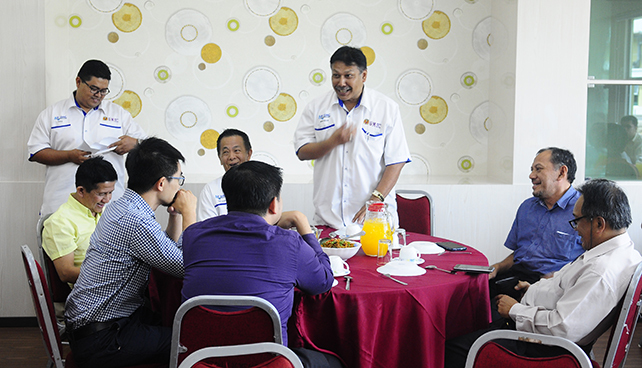 REDAC has become the first one stop center here and even if we had started from bottom-up but now REDAC is the first Center of Excellence in the Engineering Campus as well as Higher Institution Center of Excellence (HICoE) the first core service in Malaysia", he said further.
Also present at the acceptance ceremony were the Dean, School of Aerospace Engineering, Professor Ir. Dr. Mohd Zulkifly Abdullah, Dean, School of Electric and Electronics Engineering, Professor Dr. Mohd Rizal Arshad and REDAC Board Member, Professor Dr. Chan Ngai Weng.
Text: Mohd Kamil Ashar / Photo: Faisal Mohamad
Translation: Siti Sara Zainal Abidin