NEW INTAKE ADVISED TO SEIZE THE OPPORTUNITY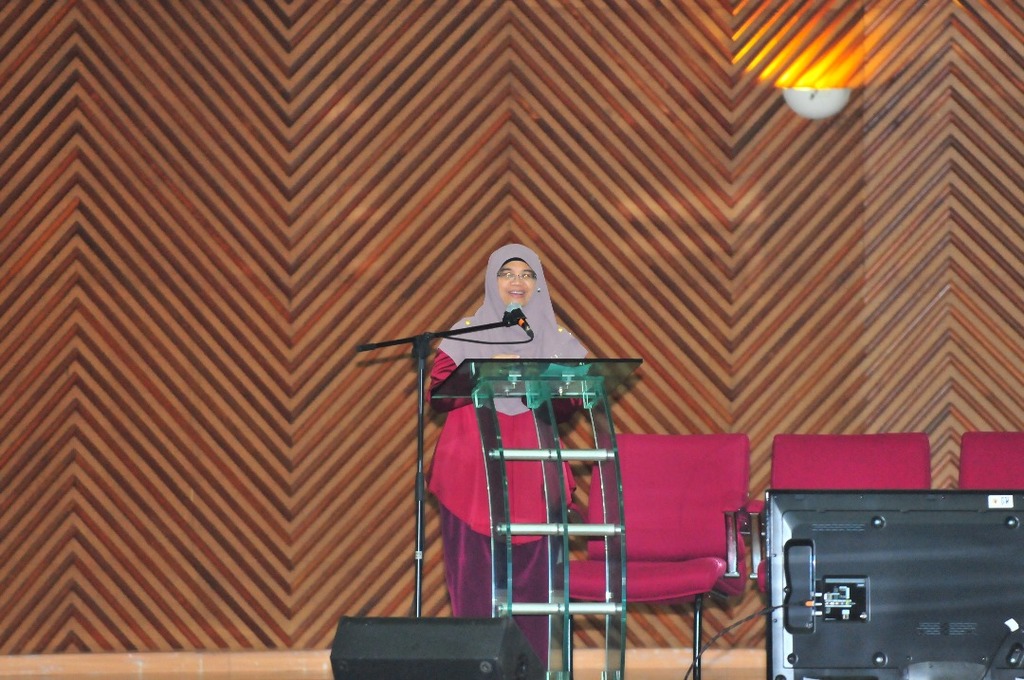 NIBONG TEBAL, 3rd September 2017 – The newly registered undergraduates of USM Engineering Campus are advised by Profesor Dr. Azlina Harun@Kamaruddin, the acting Campus Director to seize the opportunity throughout their 4 year journey in the campus. She was delivering her welcoming address to the 661 aspiring newbies in the 'Sesi Bersama Pengarah Kampus' yesterday.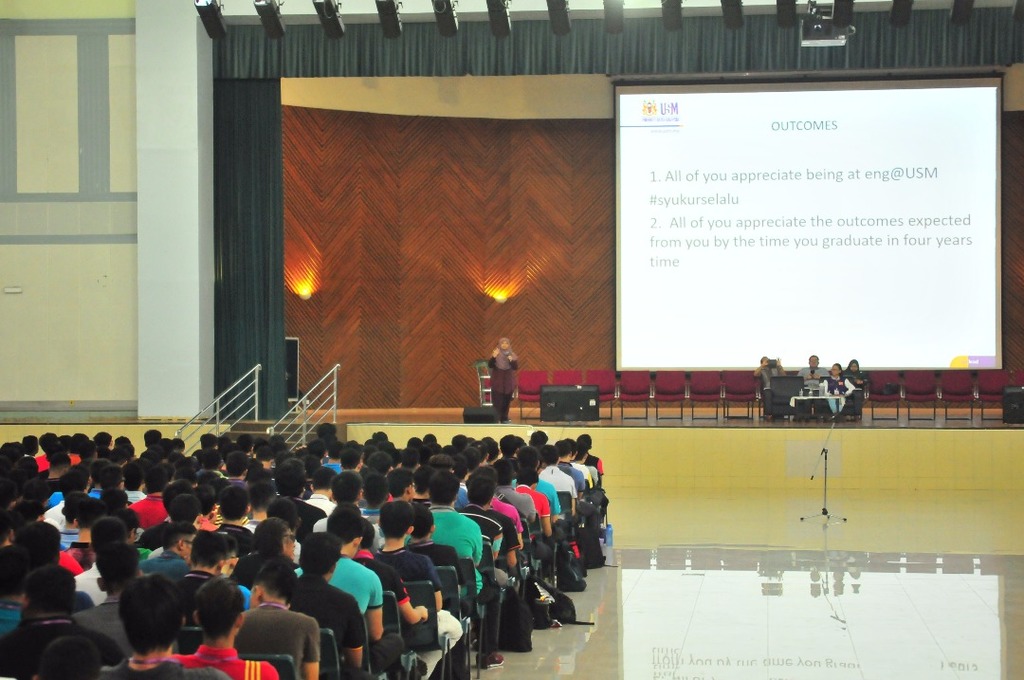 Prof. Azlina also encouraged the students to think out of the box in facing the various challenges of today's engineering education which is regarded as one of the toughest field in higher learning.
"As future engineers, you should always stay out of the comfort zone and dare to persevere and strive in becoming the best."
"Campus life is going to be a new experience which differs totally from what you all have been exposed to during the Matriculation years as well as Diploma or Upper Six. Do embrace the approach positively in order to graduate on time," she added.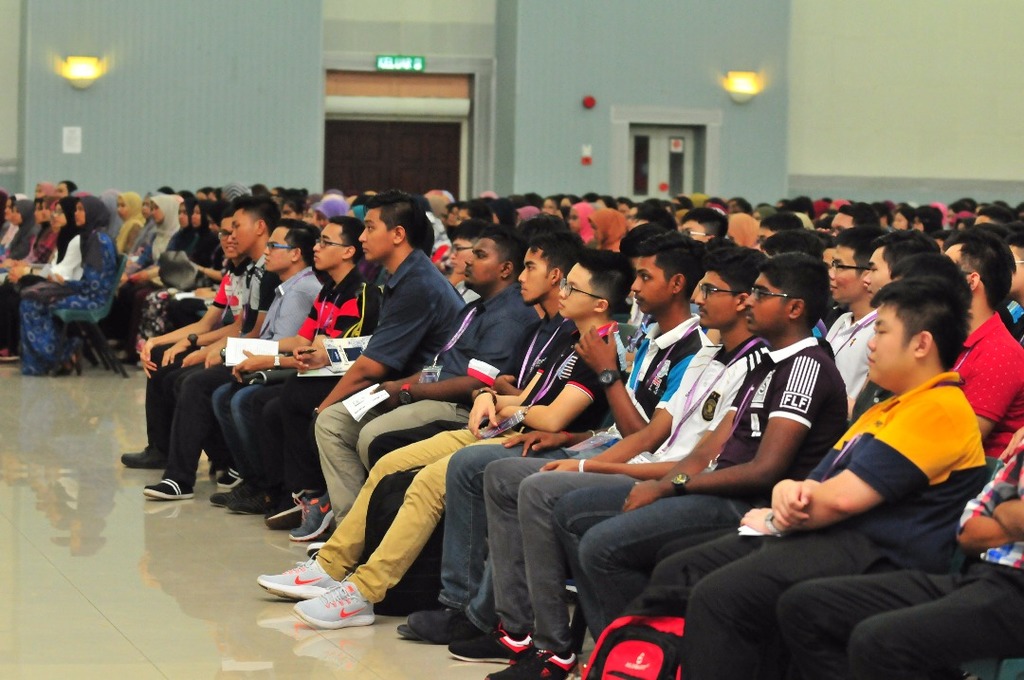 During the two hour session, the students were briefed with sufficient information regarding the Engineering schools available in the campus.
Prof. Azlina also emphasized the needs of empowering themselves with conversant communication skills especially in the English language.
"Being able to articulate and express oneself well is definitely a global work-setting requirement. It is not sufficient to only have good grades on paper," lamented Prof. Azlina who is also the respective Dean of Chemical Engineering.
With the cooperation and dedication of all staff, USM will deliver its promise to provide the best of everything from academic to administration as to ensure all students fully reap the benefits and worth of the four year journey and experience together.
Translation: Suzila Mohd Shukor