USM CHURNS OUT H.E.B.A.T. ENGINEERS AND LEADERS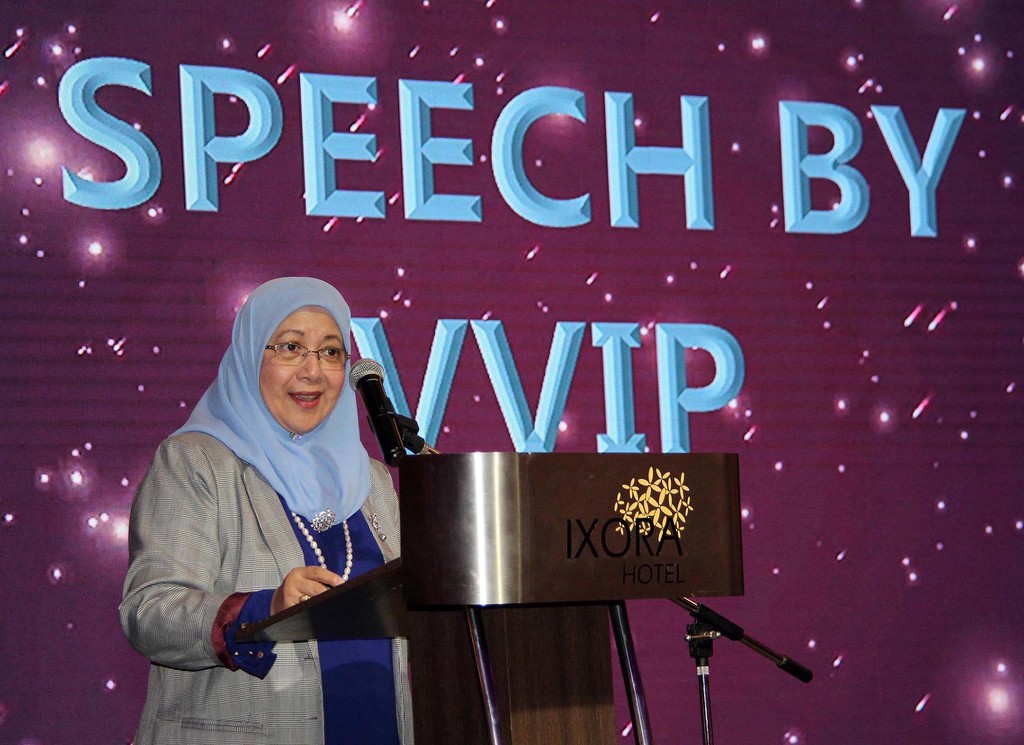 PENANG, 18 March 2019 – Universiti Sains Malaysia (USM) churns out engineers and leaders who are good and preferred, and would become job creators by design with H.E.B.A.T. attributes for the employers.
"I can only work harder with the dedicated full-force of USM to ensure that we would provide students of the best quality, who are aligned with the characteristics of H.E.B.A.T. which are Holistic, Entrepreneurial, Balanced, Articulate and Thinking," said the USM Vice-Chancellor, Professor Datuk Dr. Asma Ismail during her speech at a Gala Dinner in conjunction with the USM Career Fair 2019, organised by USM Engineering students recently.
"I would like to thank all the 60 participating companies who have helped us in creating an abundance of possibilities for our students by providing a growing platform for them to learn their trade, and for that we are truly grateful for your continuous support in providing and promising career growth among our students," she added.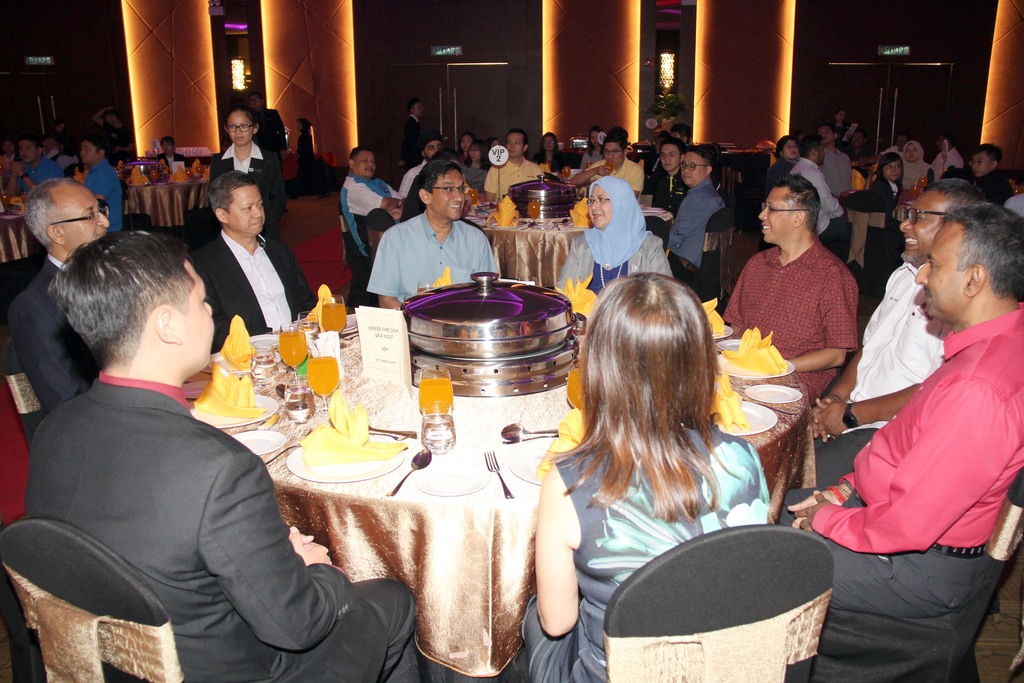 "I've been made aware of the number of participating companies we currently have and how they have increased over the years, which is unquestionably a proud achievement for our Engineering Campus as well," said Asma.
According to the Vice-President of Western Digital, the Platinum Sponsor of the event, Hem Takiar, they continuously support the Career Fair as they would hire graduates of quality among the USM students or having them for practical training at their company.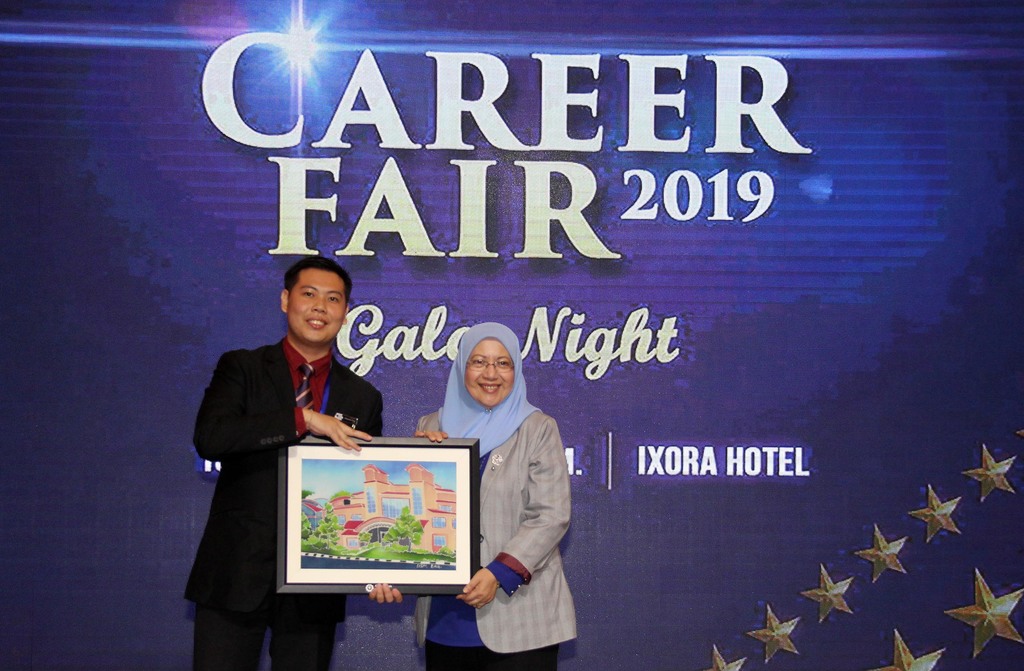 "As for our company, we interviewed future graduates of USM and were very satisfied with their performance and knowledge, as well as the confidence level in their communication skills," said the Site Managing Director of Micron Semiconductor (M) Sdn. Bhd., Platinum Sponsor, Ramu Iyer.
Participating companies range both from local and multi-national enterprises with fields in the engineering niche as well as non-engineering sectors; this is part of the organiser's recent initiative to expand the potential demographic.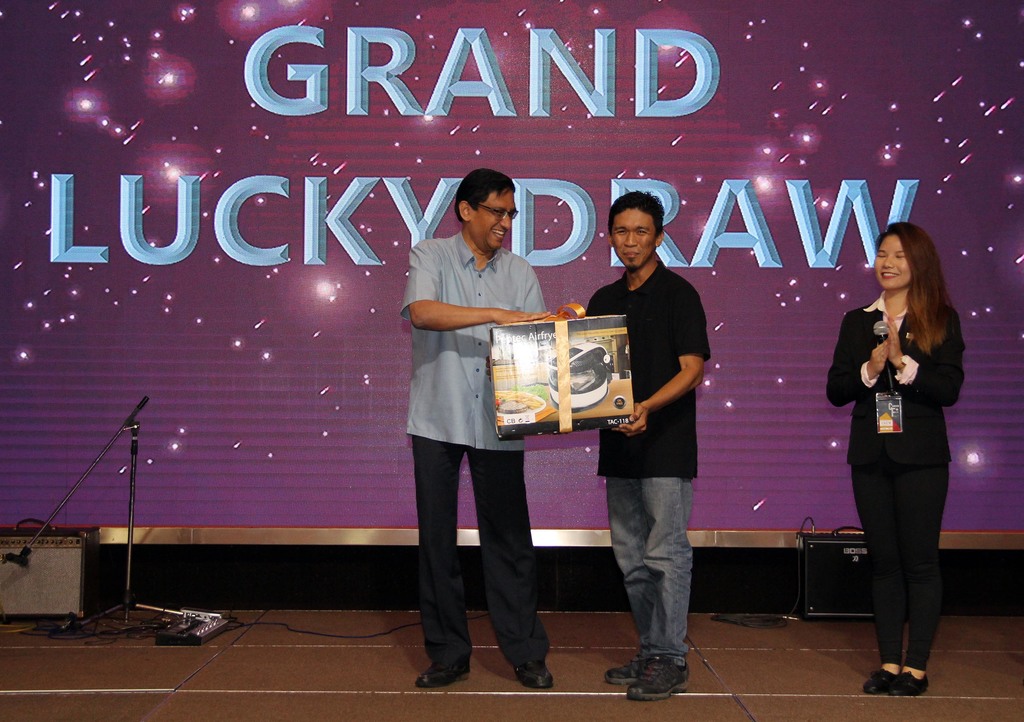 Career Fair 2019 hosts a total of 60 exhibition booths including two Platinum Sponsors, four Gold Sponsors, five Silver Sponsors and 13 Bronze Sponsors for the students to explore.
The recently concluded two-day Career Fair event has tremendously helped to improve the employment rate especially for graduating final-year students and also provided internship placement opportunities for third-year students.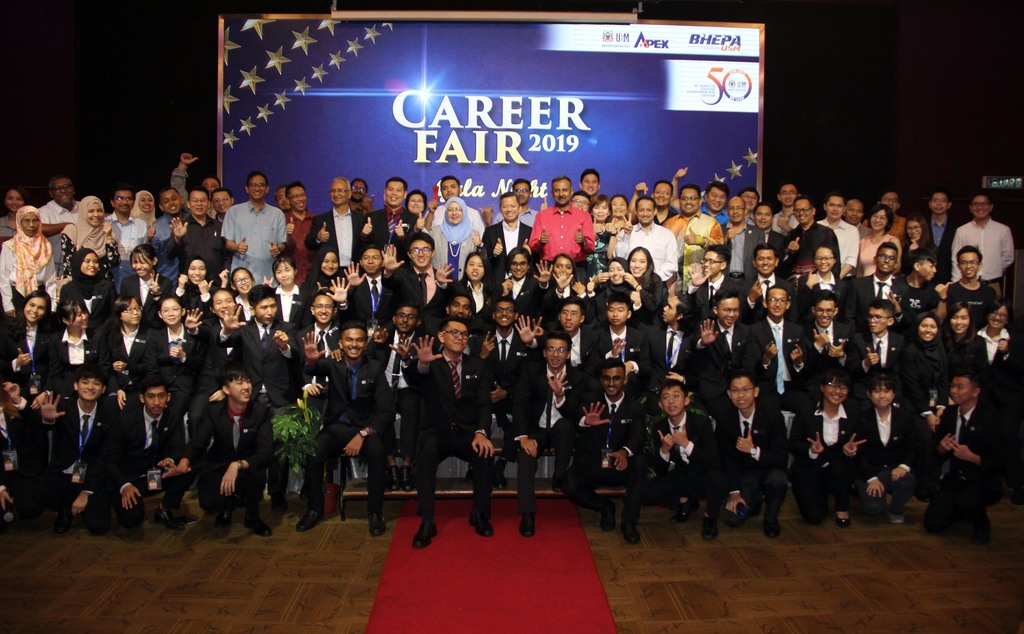 Since its inception in 2007, the Career Fair has provided countless opportunities to students in bringing them closer to the industry and in establishing networking with companies near and far.
Text: Nor Rafizah Md. Zain