USM VC URGES STUDENTS TO STEP OUT OF THEIR COMFORT ZONE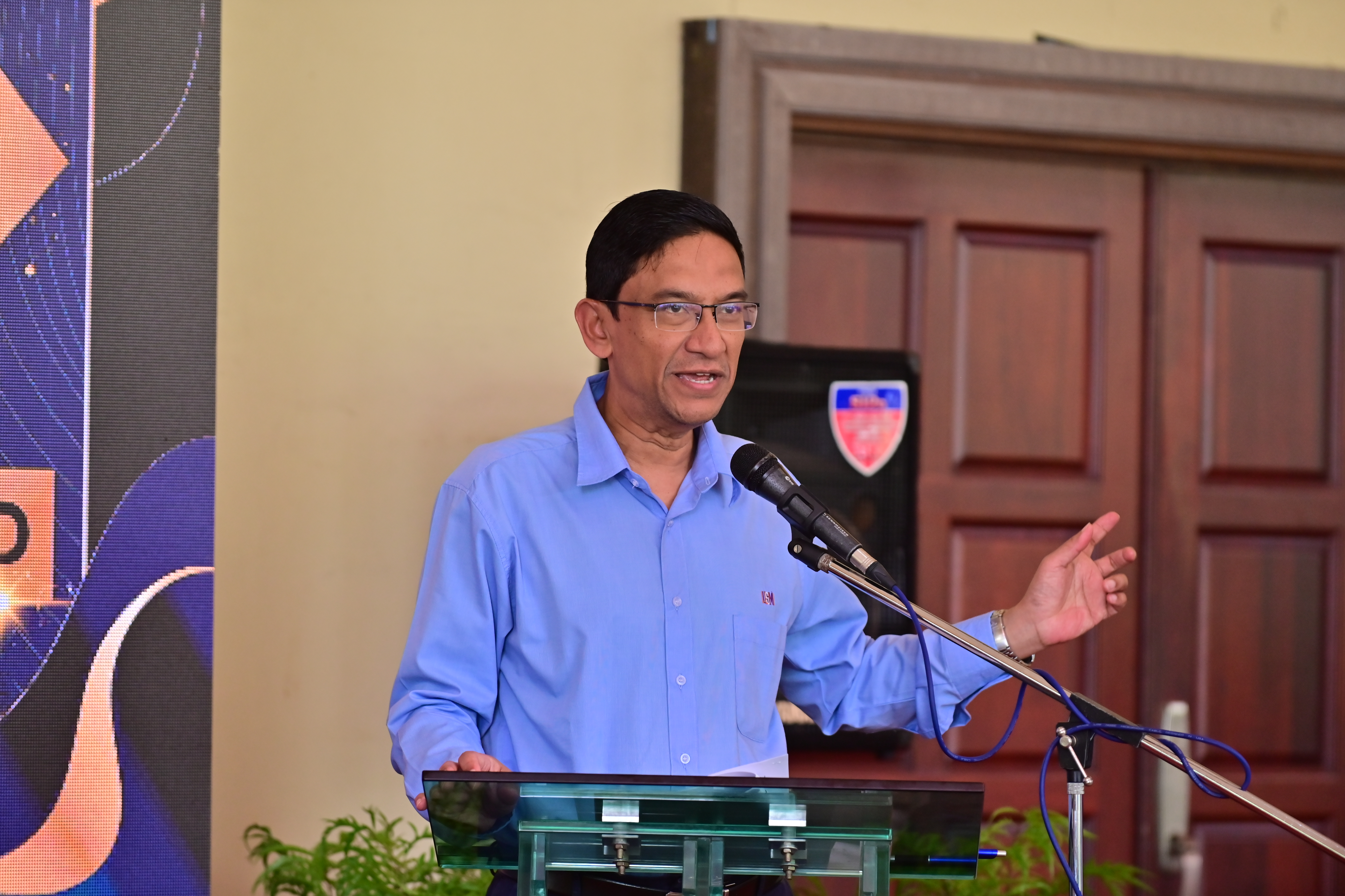 NIBONG TEBAL, 23 April 2023 – The Vice-Chancellor of Universiti Sains Malaysia (USM), Professor Dato' Ir. Dr. Abdul Rahman Bin Mohamed urged students to step out of their comfort zones and try to pursue something that they have not considered before.
Speaking to the audience at the launching of Career Fair 2023 at the USM Engineering Campus recently, Rahman believed that this is necessary, especially when the future is uncertain and a job market that is changing rapidly.
He also said that as part from their newly-obtained degree, all recent fresh graduates now share one common attribute and despite having graduated from various fields, they are all looking forward to a similar future in their professional lives.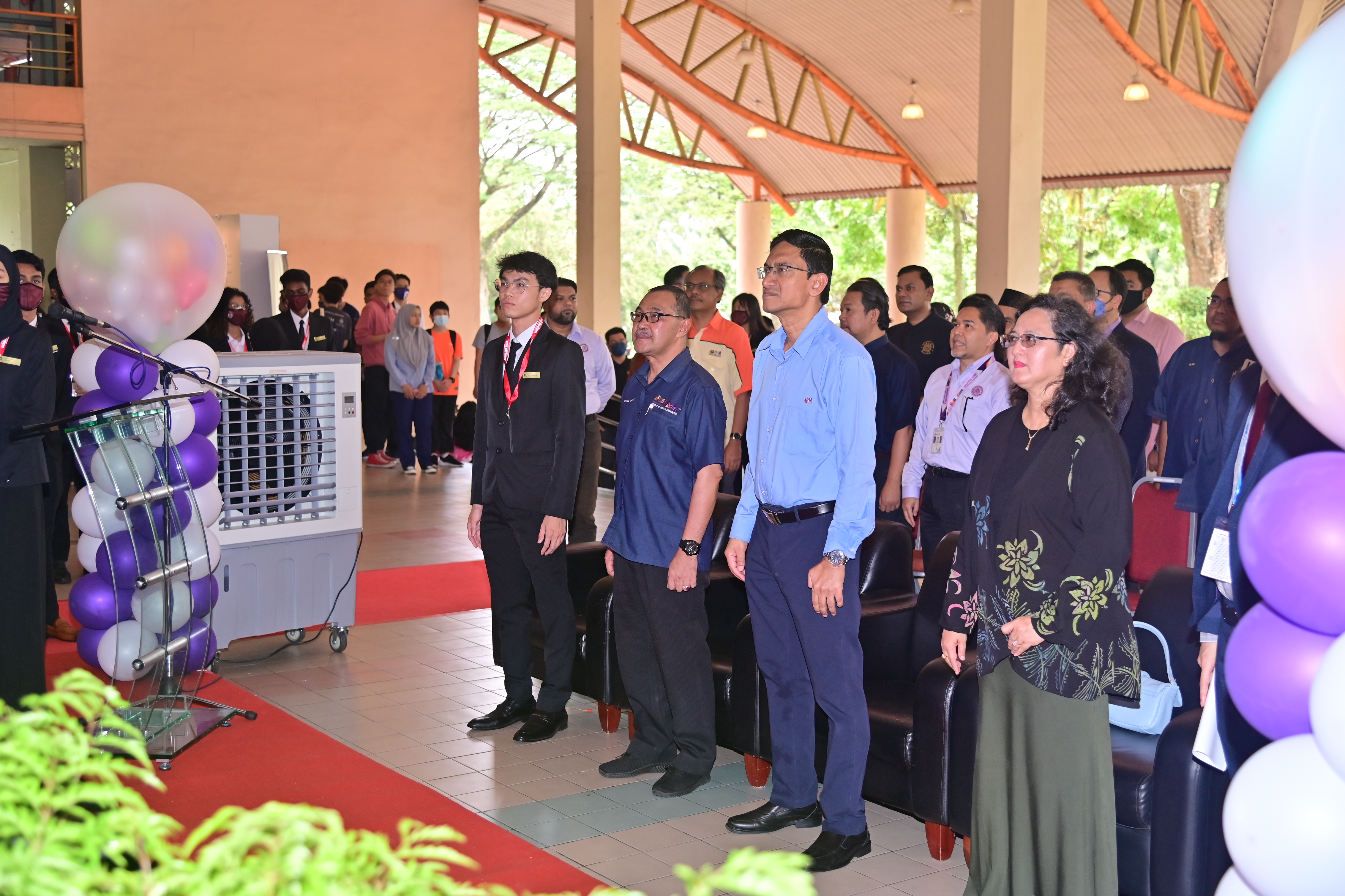 "One that is satisfying, pays well and has a clear career path in career advancement," said Rahman.
During the speech, Rahman also expressed his gratitude to all the companies that have contributed to Career Fair 2023, and which have provided USM with a lot of advantages as well as realizing an excellent platform for the students to interact with various employers, while learning about the diverse range of career opportunities available to them.
"As for the companies, this is an excellent opportunity to recruit any potential employee or intern among the high-quality graduates.
"I am certain that our students will seize the opportunities presented to them today and I hope the products of USM will leave an indelible mark on the world in whatever endeavour they pursue," he said.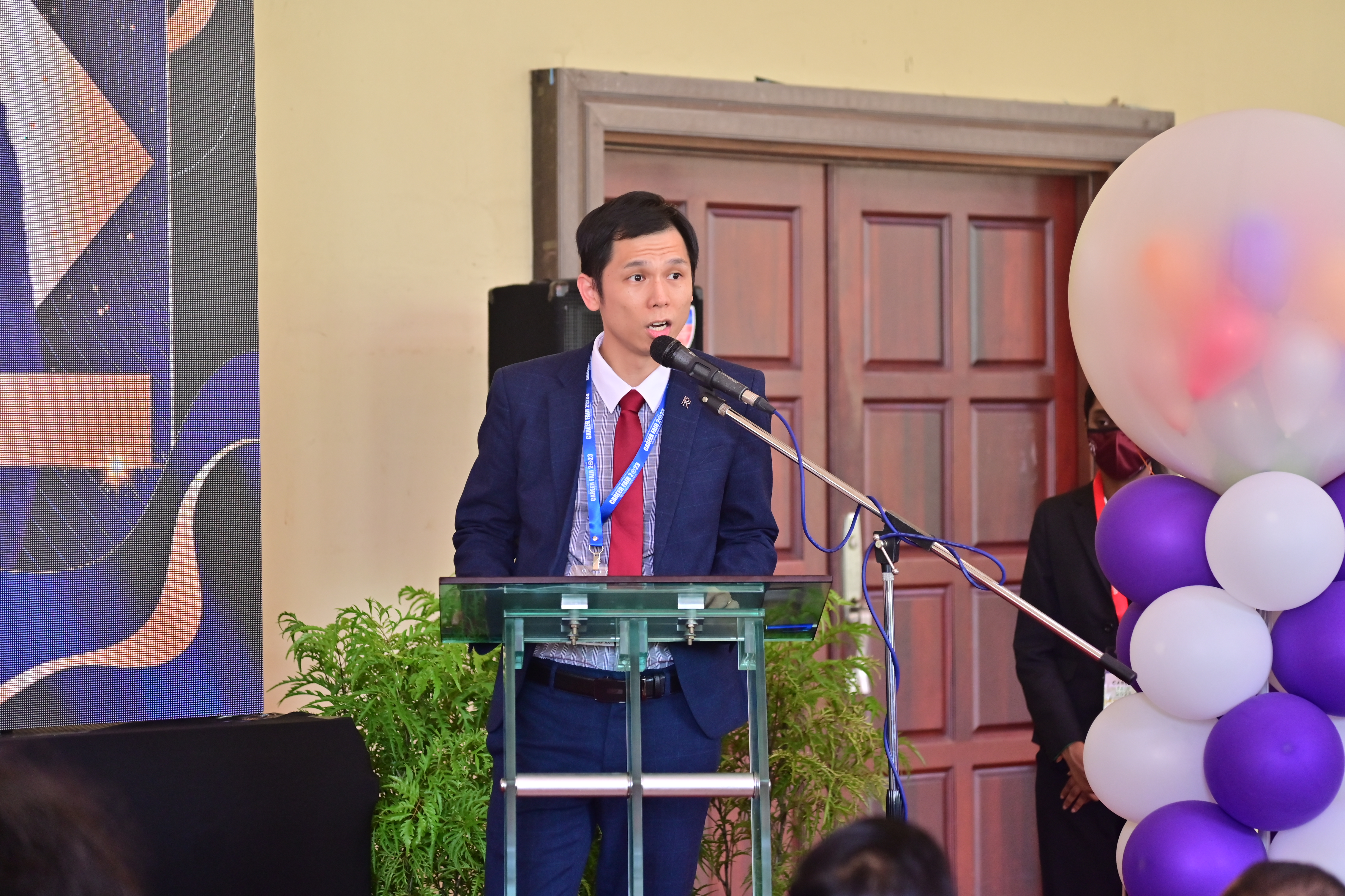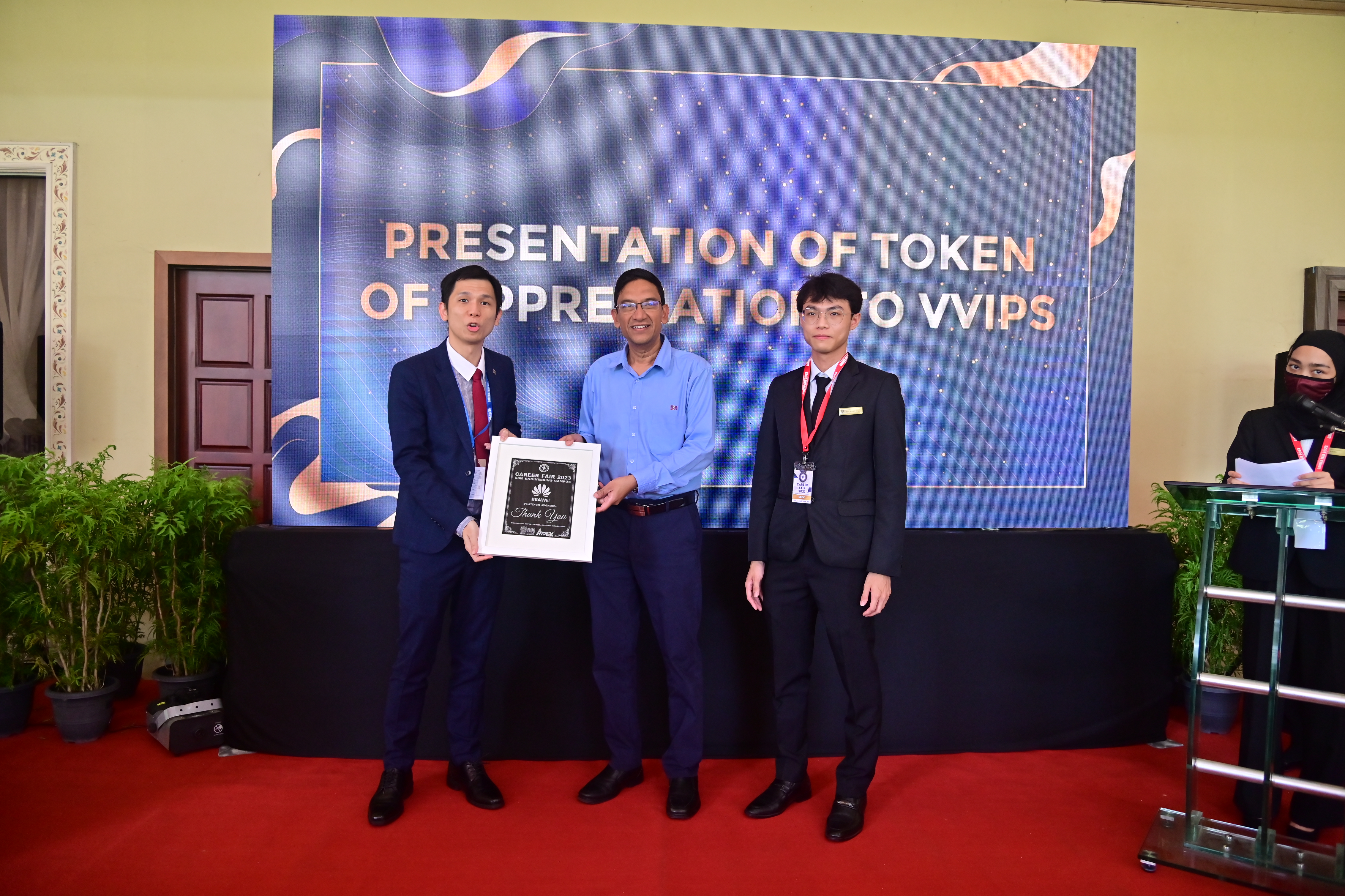 Meanwhile, representing a Platinum Sponsor of Career Fair 2023, Malaysia Talent Supply Module Director of Huawei Technologies (M) Sdn Bhd, Calvin Lee said, as a company that operates in the technology industry, they recognize the importance of nurturing talent and providing opportunities for growth and development.
Therefore, Huawei Technologies (M) Sdn Bhd is proud to be part of this event held by the USM Engineering Campus, which brings together individuals from many fields having a passion for engineering and a desire to learn more about the latest developments in that field.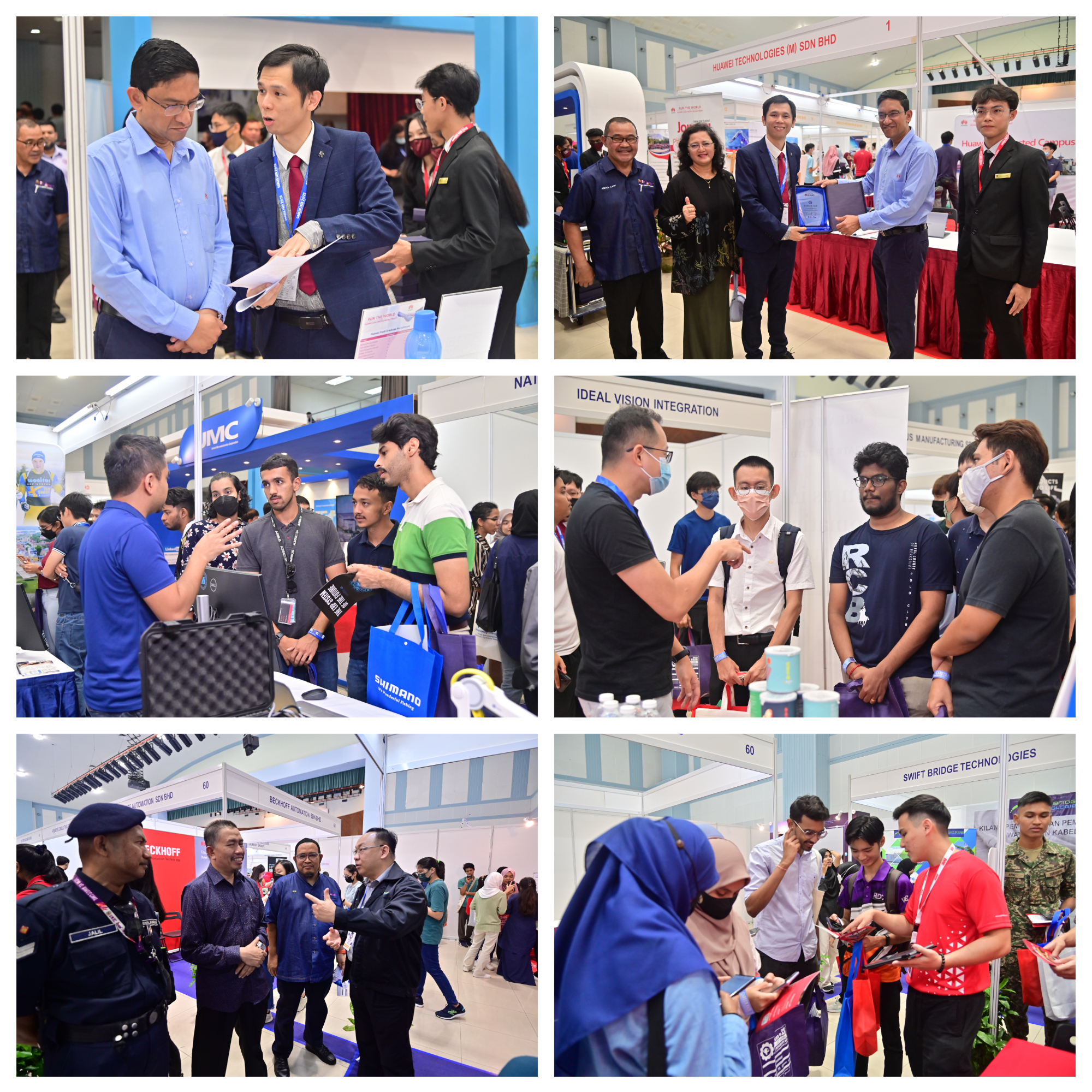 "Everyone aspires to land a job with a clear growth potential since it assures a bright and prosperous future.
"The participating companies step up in this situation by giving the students access to a developing platform and as a result, the next generation of millennials who will strive for a sustainable future is created by exposing USM students to a wide range of networks with several target companies," he added.
With a total participation from 60 companies including one Platinum sponsor, five Gold sponsors, eight Silver sponsors and seven Bronze sponsors, USM Career Fair 2023 will be conducted for two days from 12 until 13 April at the Main Hall (Dewan Utama) of the USM Engineering Campus.
Text: Siti faizah Abdh Halim/Photos: Muhammad Taufik Abdul Rahman