USM PARTNERS WITH STARFIVE TECHNOLOGY TO PROPEL THE RISC-V ECOSYSTEM FORWARD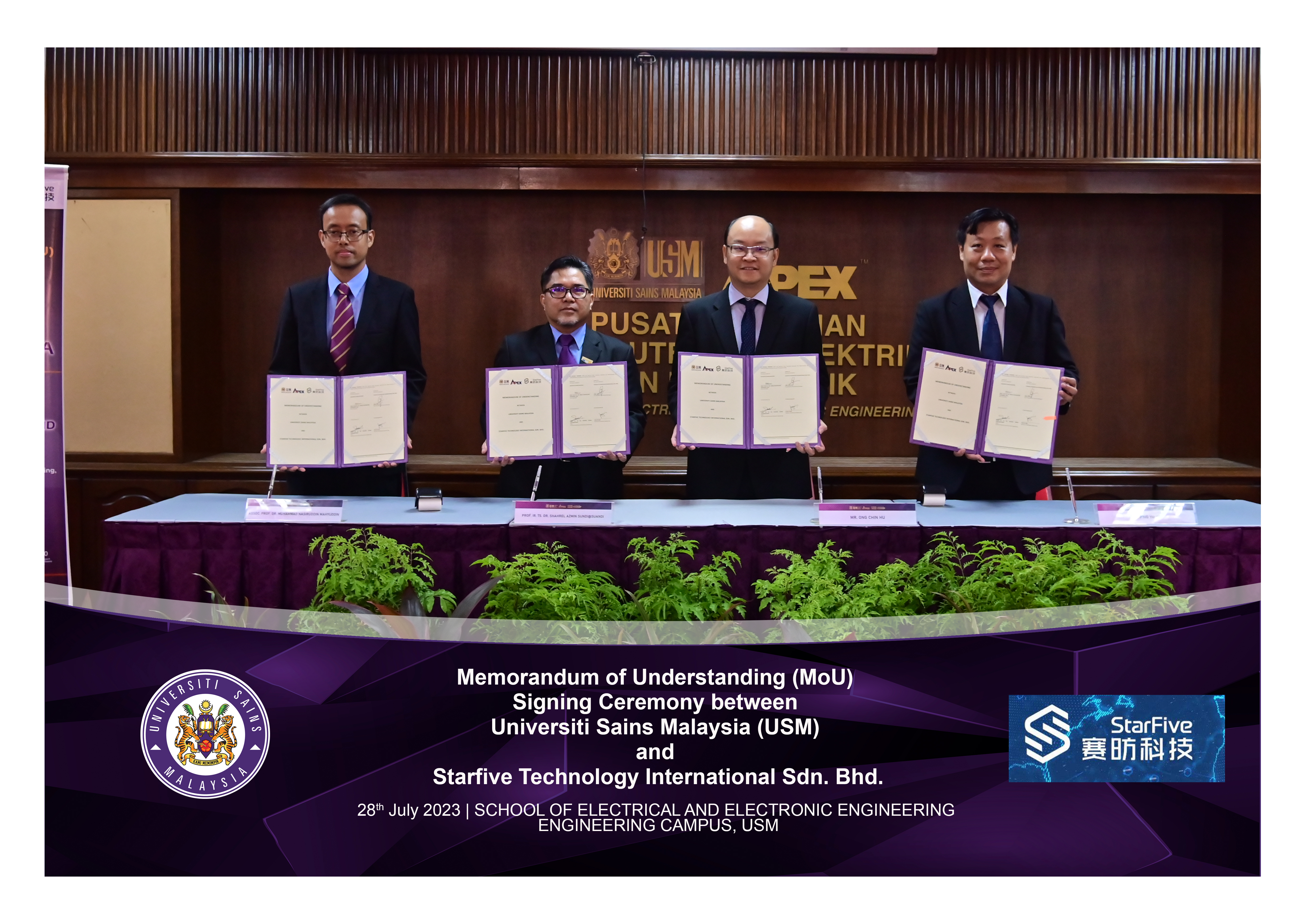 NIBONG TEBAL, 28 July 2023 – The signing of a Memorandum of Understanding (MoU) between Universiti Sains Malaysia (USM) through the School of Electrical and Electronic Engineering and Starfive Technology International Sdn. Bhd. is set to be a collaboration that will focus on transformative RISC-V Architecture.
According to the Dean of the School, Professor Ir. Ts. Dr. Shahrel Azmin Bin Sundi @ Suandi, this three year-research collaboration and engagement would bring great benefits to the university, particularly for researchers at the USM School of Electrical and Electronic Engineering.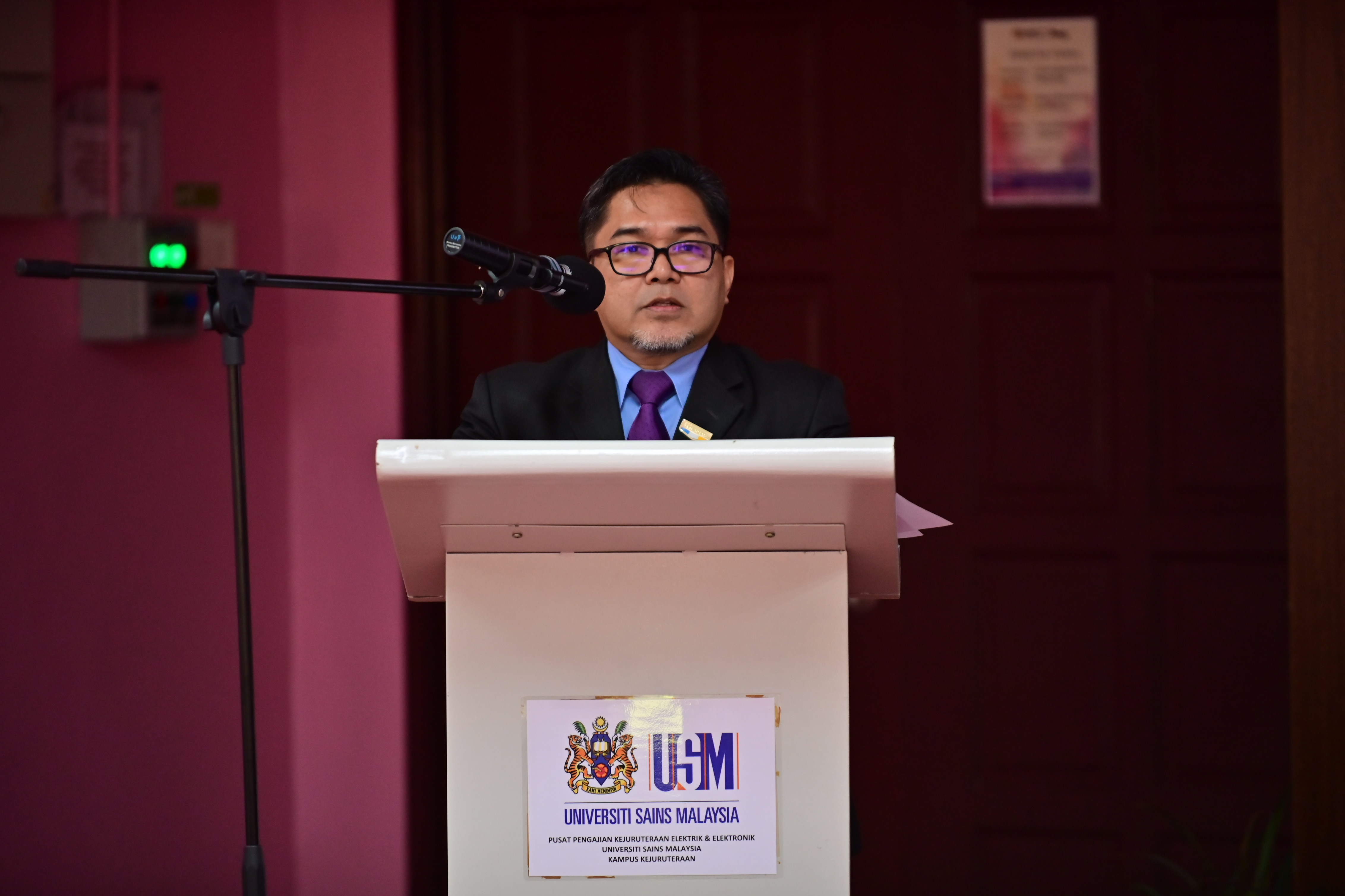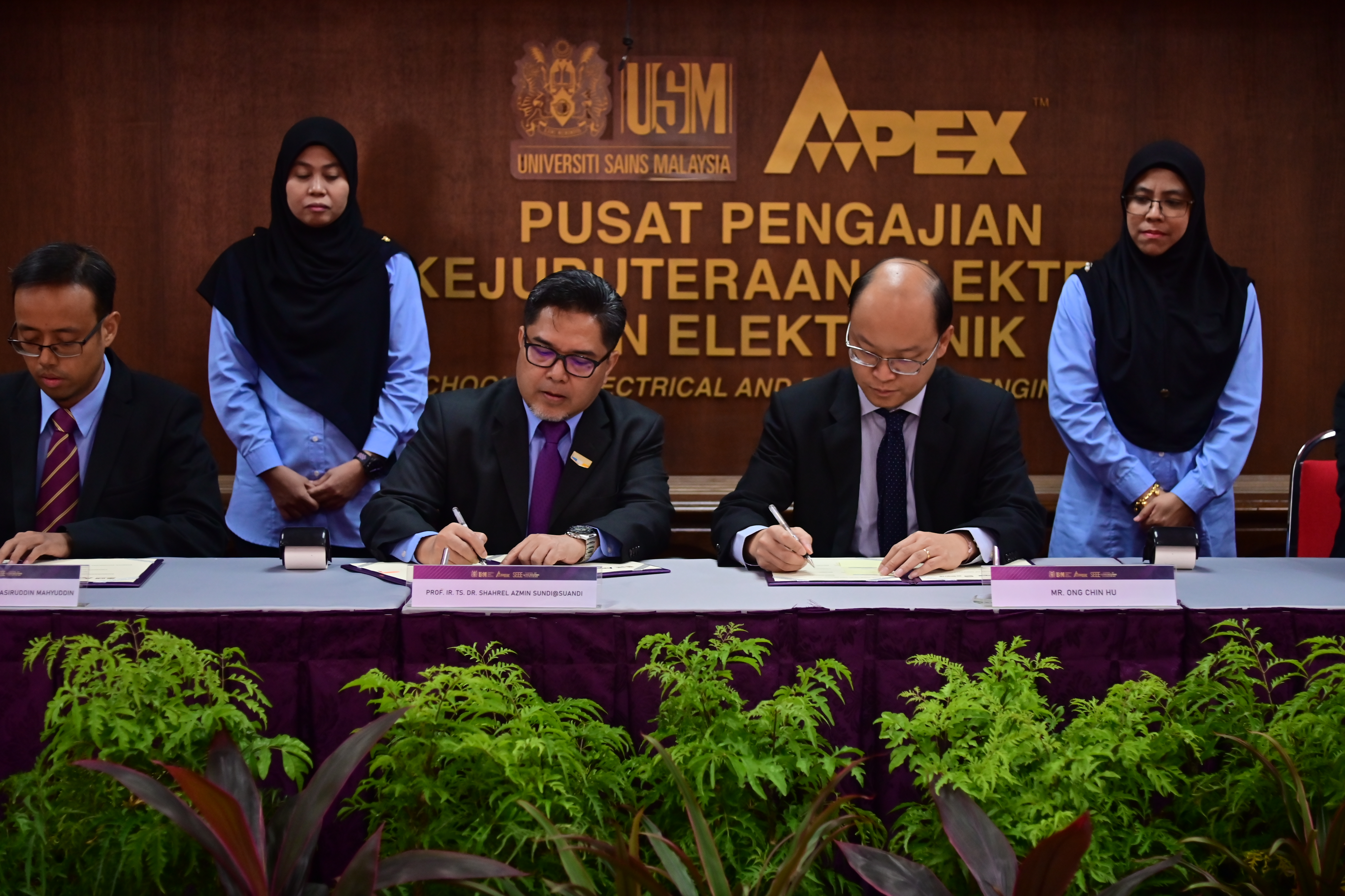 "We would like to thank StarFive Technology for the opportunity given, and together we will propel the RISC-V ecosystem forward, and at the same time, we aim to raise awareness, nurture talent and foster a culture of innovation around RISC-V.
"Let's together look forward towards the development of RISC-V based controller, and I really hope for the continuity of commitment, as well as a close partnership between both organisations, not only for the agreed duration of the agreement, but in the future as well," said Shahrel.
He also conveyed his confidence on the collaboration established between USM and Starfive Technology International Sdn. Bhd., especially in terms of the commitment made as well as the sharing of expertise.
"We would place our best efforts in conducting and ensuring that the research will attain success under this agreement!" he said.
Meanwhile, the Vice-President and General Manager of StarFive Technology International Sdn. Bhd., Ong Chin Hu said, VisionFive 2 is the world's first high-performance RISC-V single board computer (SBC) with an integrated GPU.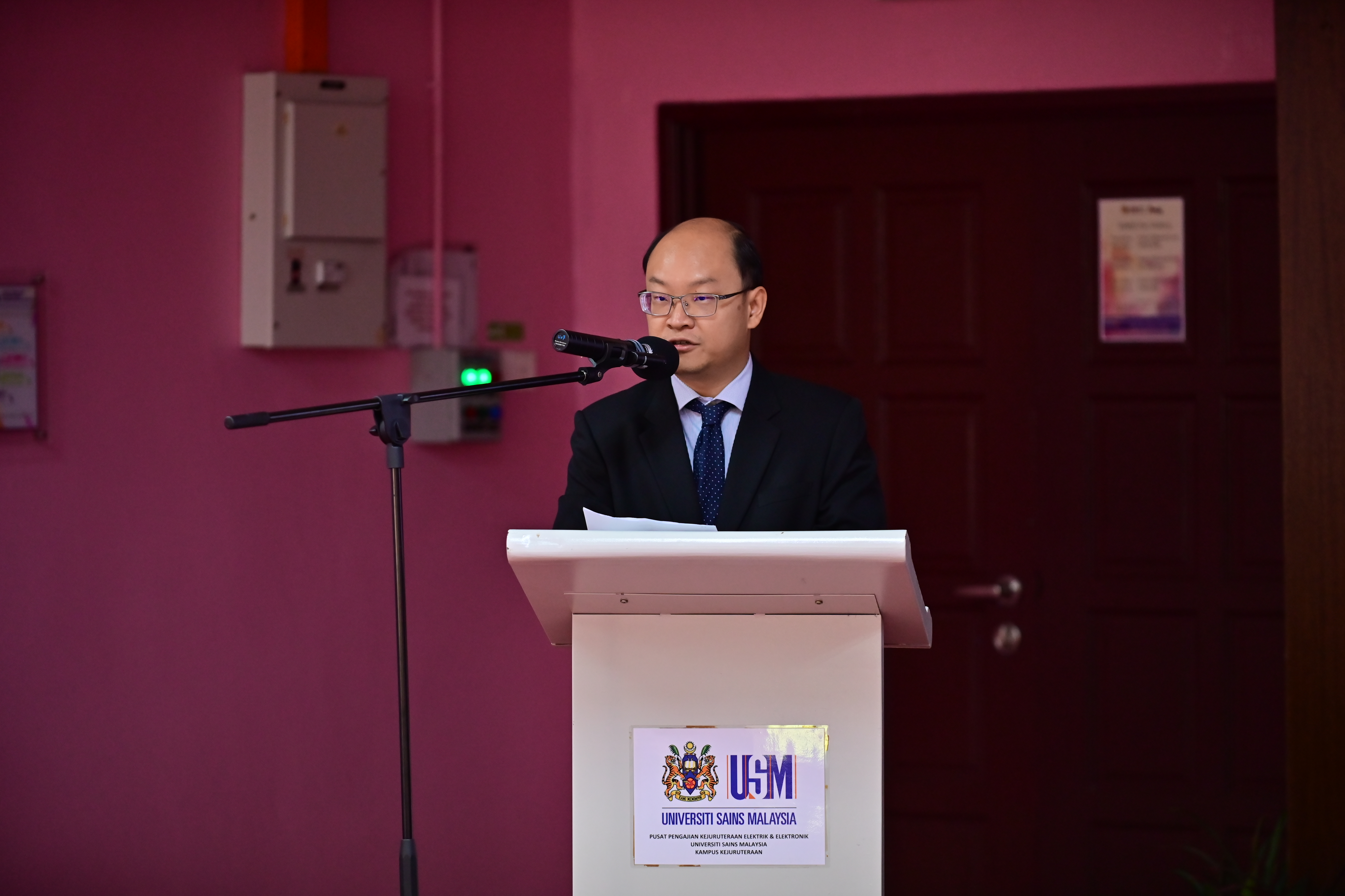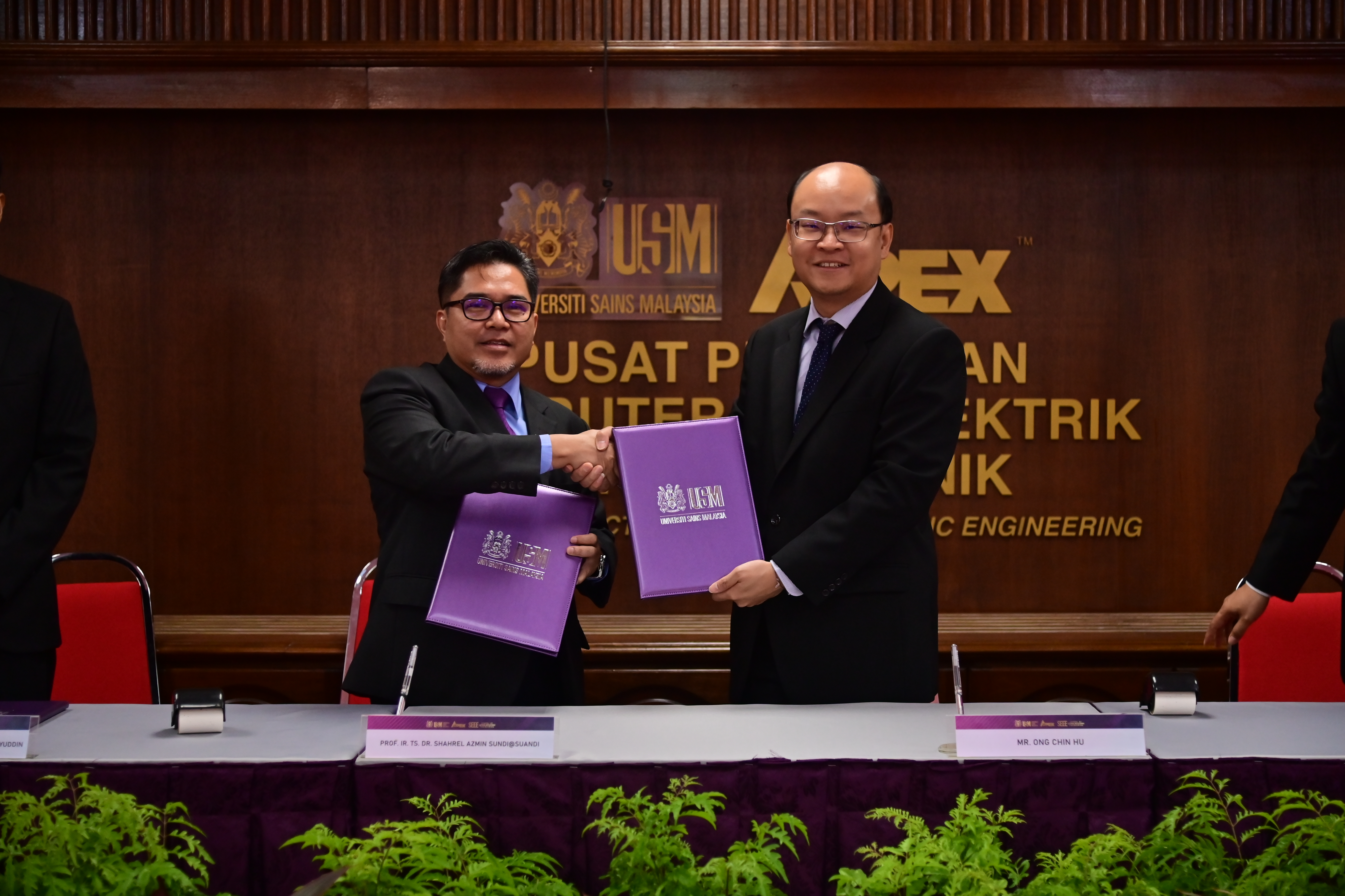 "Compared with the last generation, VisionFive 2 has been fully upgraded with significant improvements in the RISC-V processors' frequency, multimedia processing capabilities, scalability, etc.
"The boards' superior performance, as well as its reasonable price made VisionFive 2, not only the best but also an affordable RISC-V development board currently available, which would be suitable for research and education that relates to the RISC-V processor cores," he said.
"The RISC-V architecture, with its scalable and modular design, offers a unique degree of flexibility and innovation too, as it used to be limited to IoT and embedded space.
"However, RISC-V can now be used for desktop computing and data centre markets.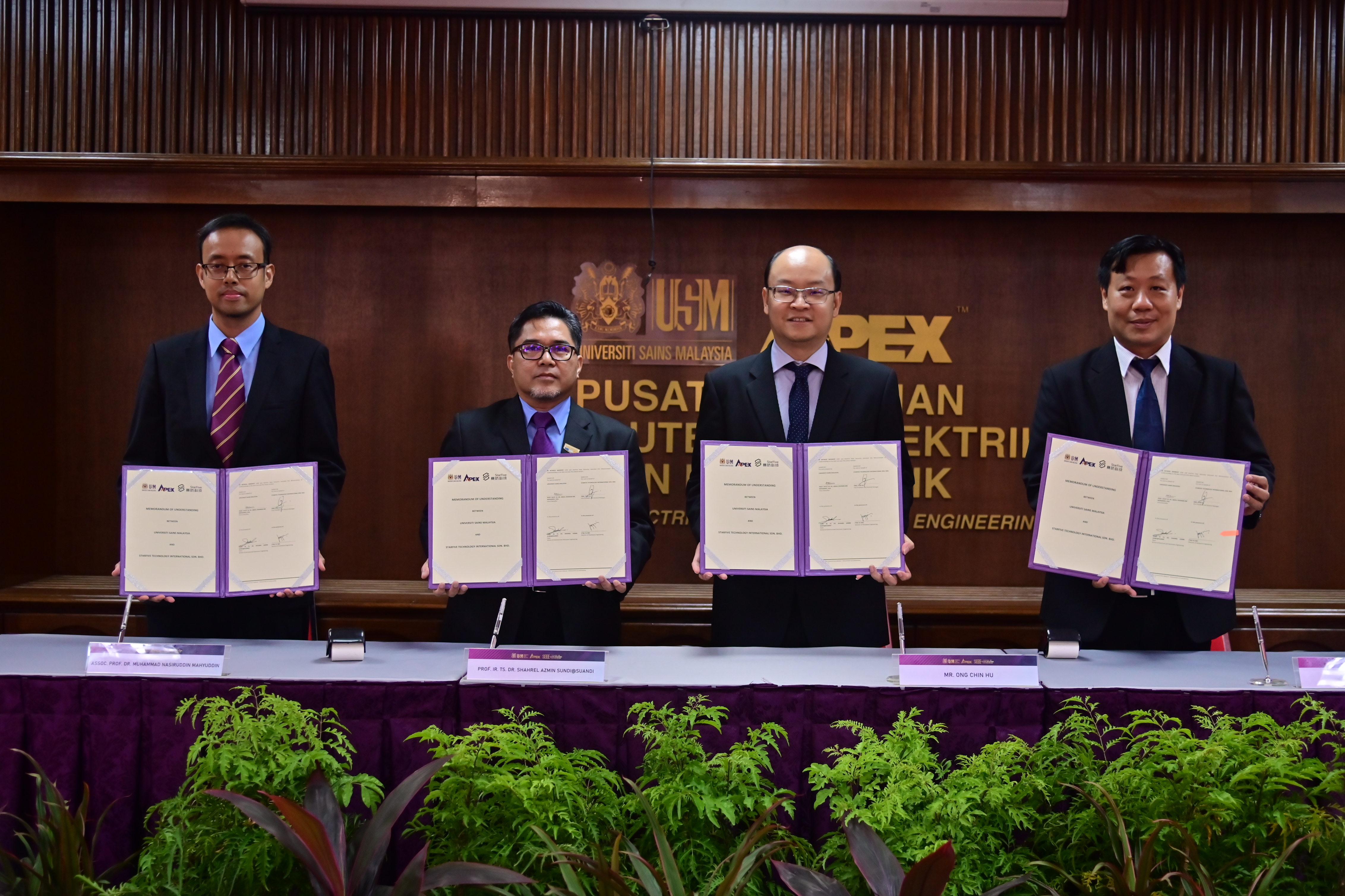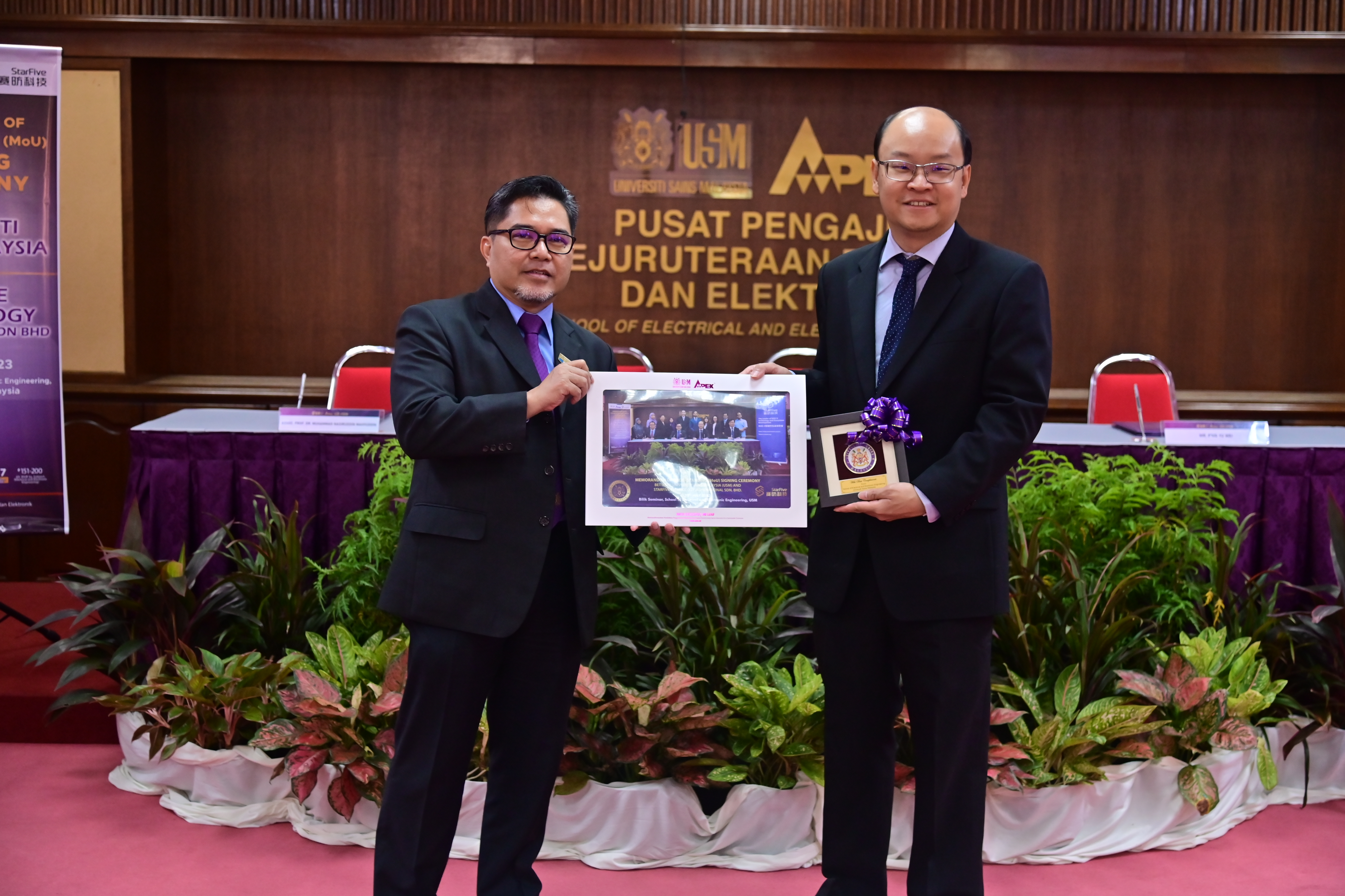 "We have adopted the open-source model that breaks down the patent barriers of traditional architectures like x86 and ARM, eventually lowering the barrier for chip development while creating not only the high-efficiency, low-cost models, but also the low-power processor products for the IC market.
Starting off the collaboration, StarFive Technology has donated a total of twenty sets of VisionFive 2 boards (RISC-V SBC with accessories) to the USM School of Electrical & Electronic Engineering during the ceremony, with a total value of USD2,960.00.
Also present were the Deputy Dean of Research, Innovation and Industry-Community Engagement of the School of Electrical and Electronic Engineering, Associate Professor Dr. Muhammad Nasiruddin Mahyuddin; Director of Design Engineering, StarFive Technology International Sdn. Bhd., Png Yu Wei, and HR and Office Manager of StarFive Technology International Sdn. Bhd., Doreen Ng.
Text: Siti Faizah Abd Halim/Photo: Muhammad Taufik Abdul Rahman & Siti Nur Aishah Adzhar (USM Internship Student)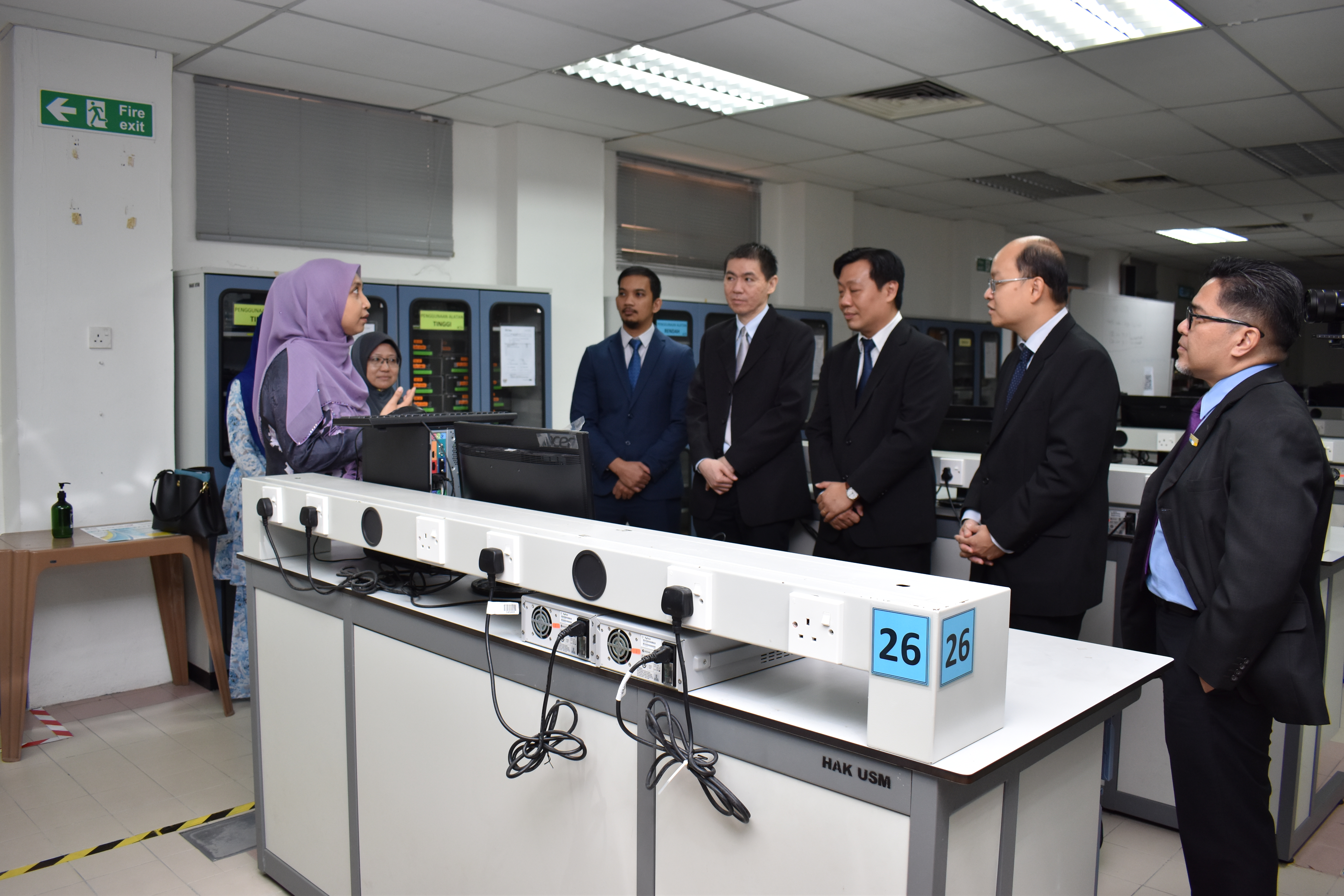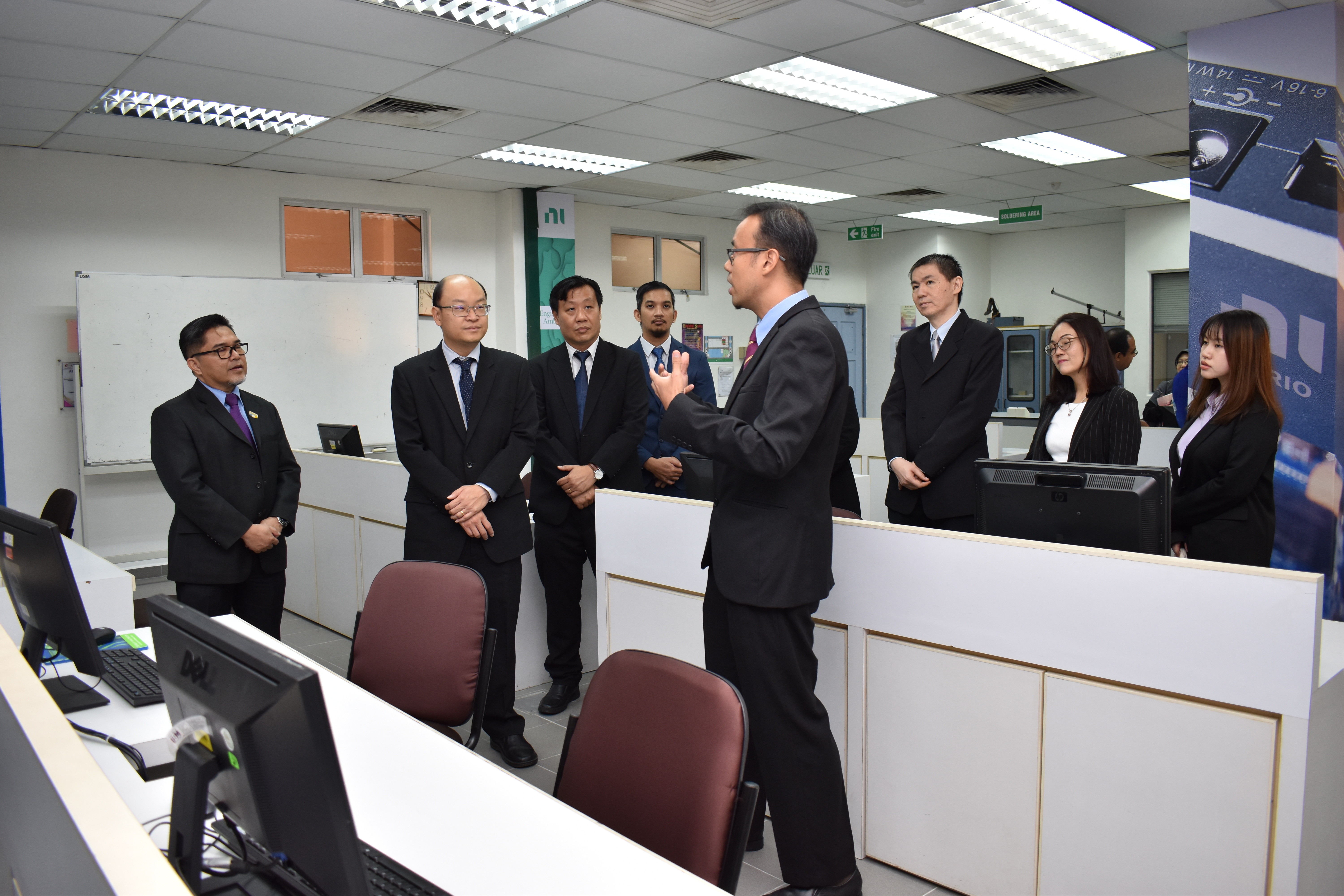 Text: Siti Faizah Abd Halim/Photo: Muhammad Taufik Abdul Rahman and Siti Nur Aishah Adzhar (USM Internship Student)