USM-CARDIFF UNIVERSITY PAVE THE WAY FOR GREATER MUTUAL OPPORTUNITIES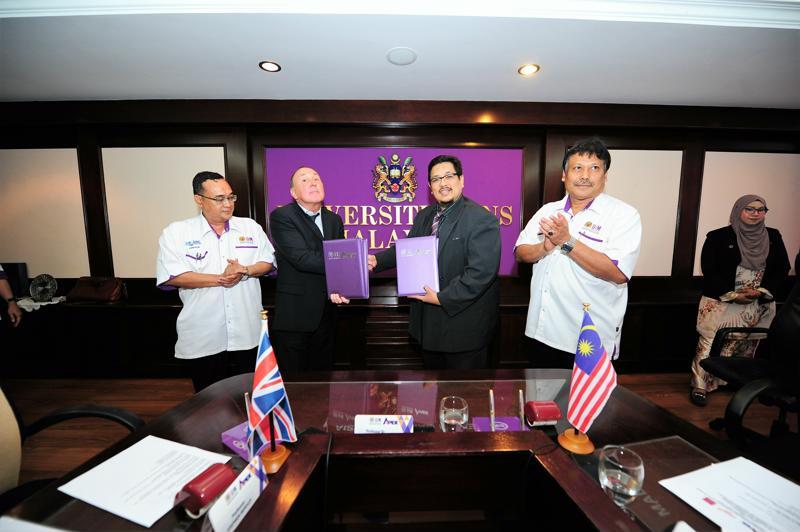 PENANG, 30 April 2018 – Universiti Sains Malaysia (USM) and its strategic global partner, Cardiff University from United Kingdom will expand the existing relationship to further enhance and pave the way for more academic programmes and research development opportunities that would benefit both parties.
The Vice-Chancellor of USM, Professor Datuk Dr. Asma Ismail said, USM will ensure its best to see the successful implementation of this collaboration, besides developing stronger relationships and mutual understanding between USM and Cardiff University.
She also said, with the recent commitment made by both institutions through the signing of the Memorandum of Understanding (MoU), it will further reinforce USM's ambition in becoming an excellent centre for global sustainable education and research.
"I am also thrilled that USM, through the River Engineering & Urban Drainage Research Centre (REDAC), is taking the opportunity to apply for the NERC/Newton Grant via Cardiff University through this MoU route.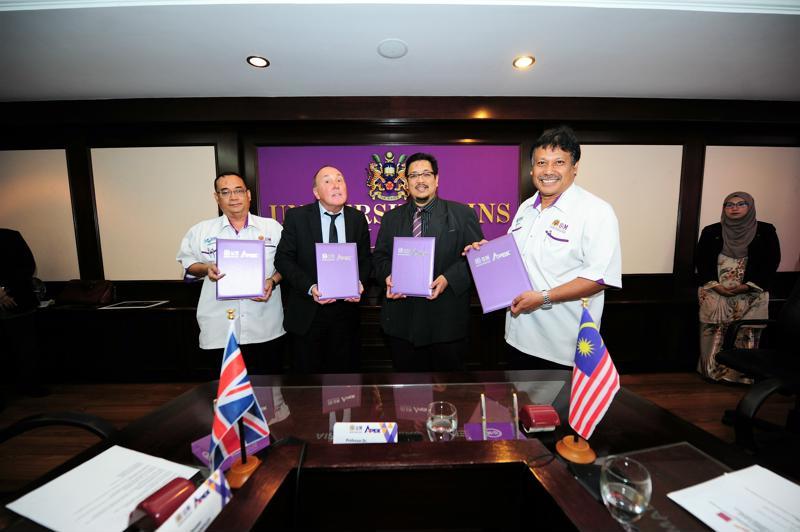 "It will definitely help to gear USM towards becoming an excellent centre for sustainable education and research, especially under the niche area of Water Security. REDAC was the first research centre in Malaysia to be accorded the status of Higher Institution Centre of Excellence or HICoE for the service sector," she added.
Meanwhile, for the MoU signing ceremony, Cardiff University was represented by its Dean of International College of Physical Sciences & Engineering and Professor of Engineering Geology, Professor Stephen Bentley.
The USM Deputy Vice-Chancellor of Academic and International, Professor Dr. Ahmad Farhan Mohd Sadullah was also present at the ceremony. So was the Director of REDAC who is also the Director of USM Engineering Campus, Professor Dr. Nor Azazi Zakaria.
REDAC's journey of collaboration with Cardiff University started much earlier in 2002, when Azazi and his team attended the 13th Asia and Pacific Division (APD) Congress of the International Association for Hydro-Environment Engineering and Research (IAHR) in Singapore.
It then led to a strengthened partnership between both parties, through several successfully organised conferences and seminars as well as joint projects that were implemented.
With great support from Professor Roger A. Falconer as the IAHR President (2011-2015), REDAC stepped onto the international stage after being selected together with Department of Irrigation and Drainage (DID) and National Hydraulic Research Institute of Malaysia (NAHRIM) as the Professional Congress Organiser (PCO) for the 37th IAHR World Congress, held at Putra World Trade Centre in Kuala Lumpur, from 13th-18th August 2017.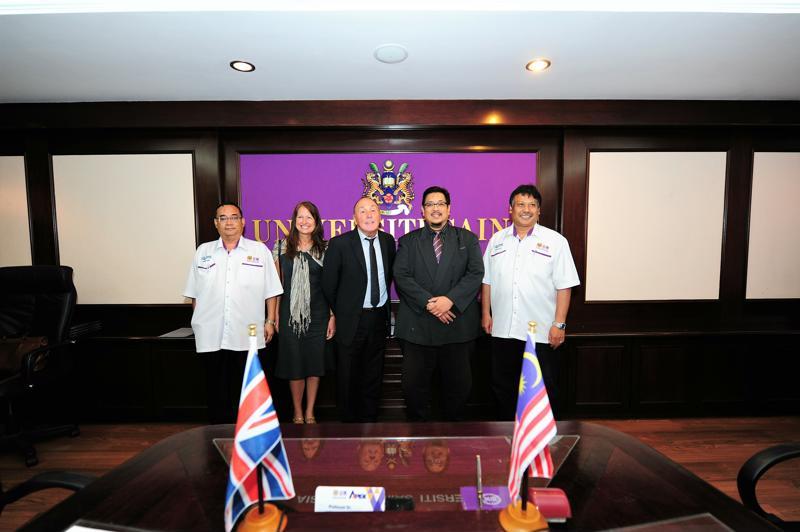 That was the first time that the PCO for such a large event of IAHR World Congress was awarded to a university (USM), which normally would be given to a top international event management company.
The IAHR 2017 World Congress was attended by 1,100 participants from 61 countries, and with over 800 papers presented. A total of 8 papers were presented by participants from Cardiff University.
Text: Marziana Mohamed Alias